The Lillie shoulder bag is launched with a stylish and convenient shape for the day. Michael Kors has created the bag with 2 color versions: brown and black. So you will easily choose the product that suits your own style. In addition, the exterior is made from pebble leather and large compartments design for your convenience. Necessary items will be arranged in a neat and fashionable manner. Yellow hardware will be a special highlight for the style of the bag. Here's what you need to know about the newest large pebble leather Lillie shoulder bag.
Introducing new products of fashion brand Michael Kors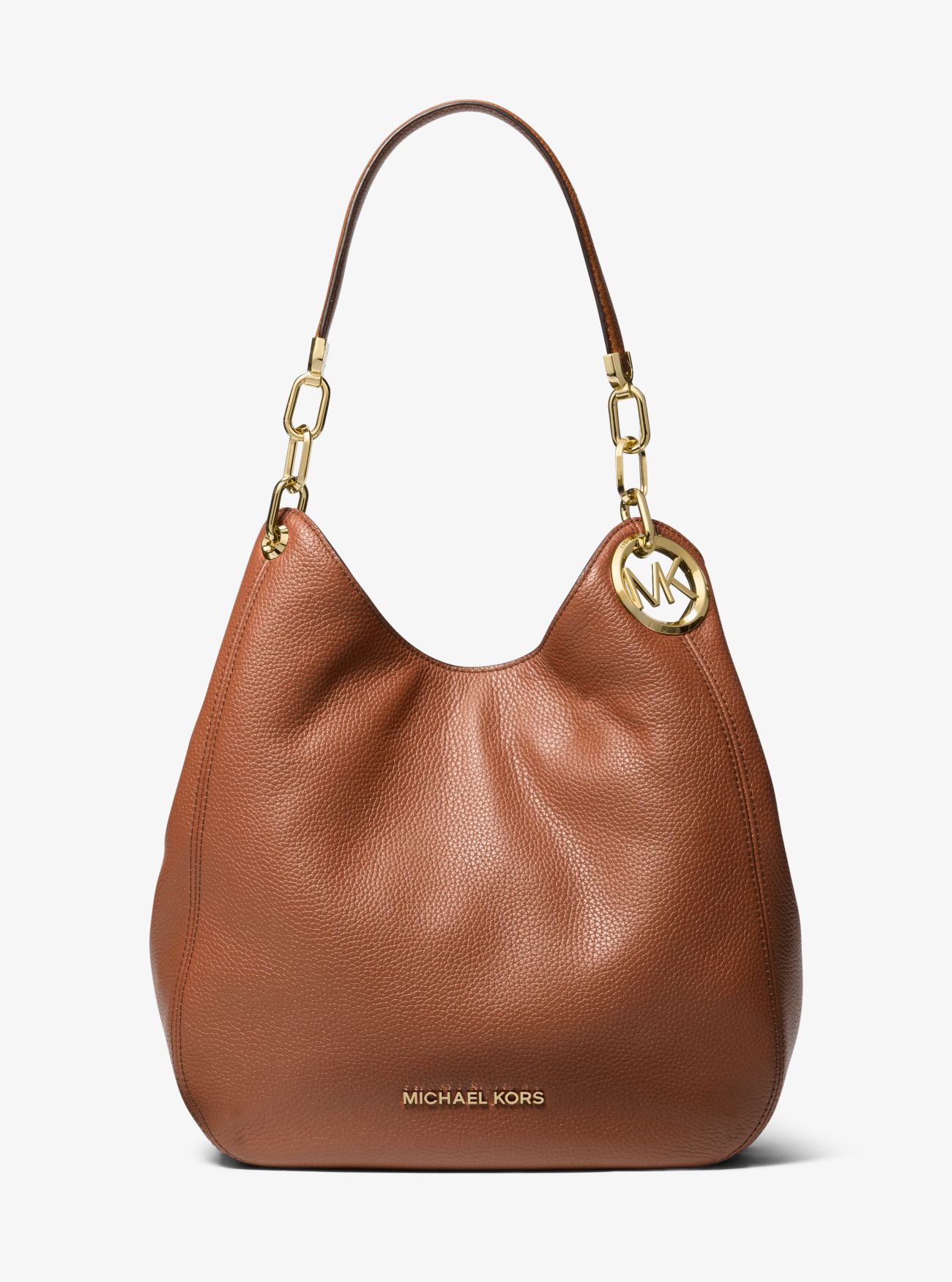 New Michael Kors handbag front The brand's bag is designed with a slim and detailed silhouette with signature hardware. Michael Kors' Lillie shoulder bag combines timeless glam with everyday functionality. Released with 2 color versions, you will easily choose for your style. This handbag has a pebble leather exterior, giving it a luxurious look. Plus, the Lille shoulder bag opens to reveal two flap pockets and a secure central zip pocket. Count on it to prepare your essentials easily and stylishly.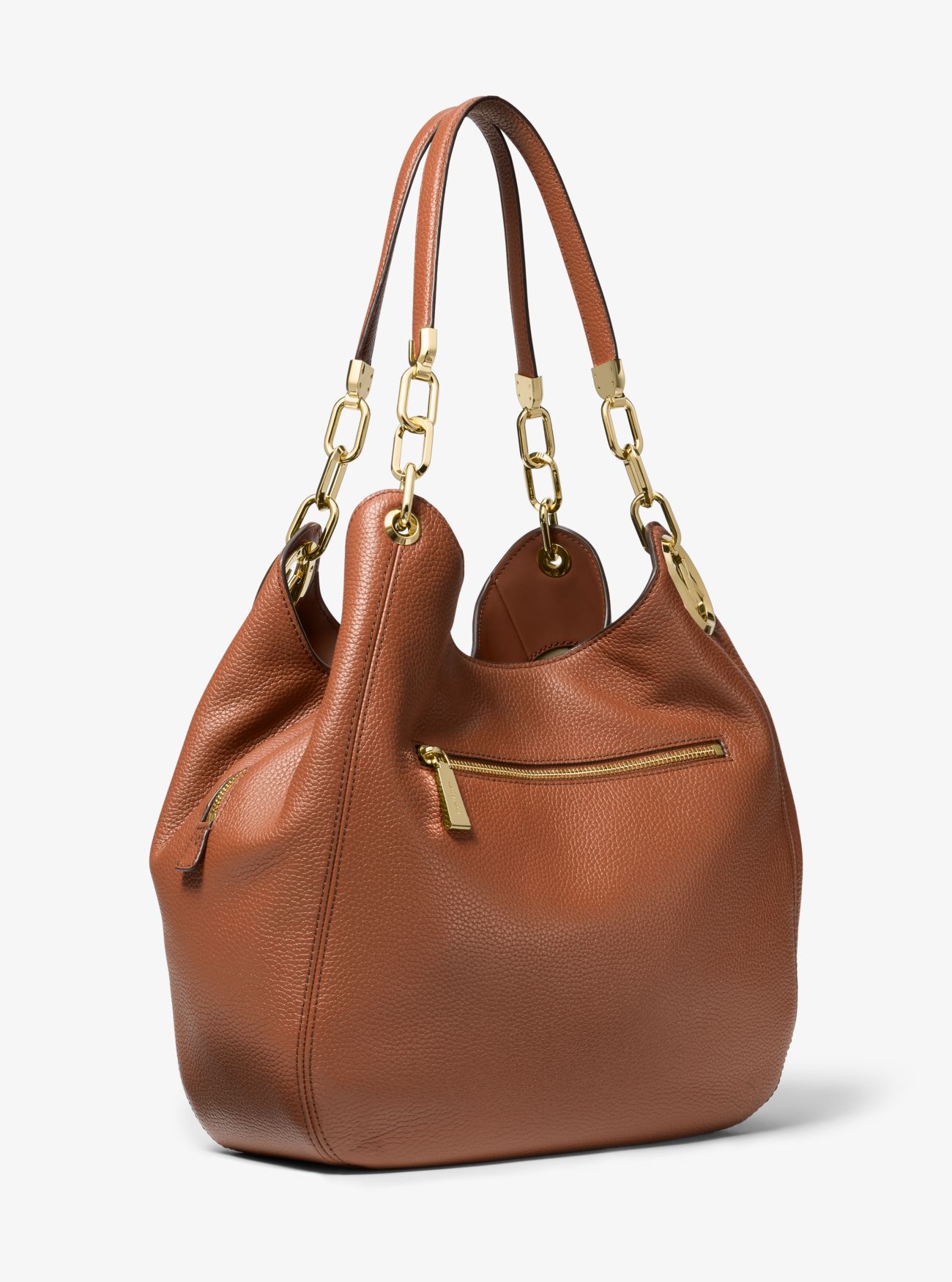 New Michael Kors bag back
Features of the new large pebble leather Lillie shoulder bag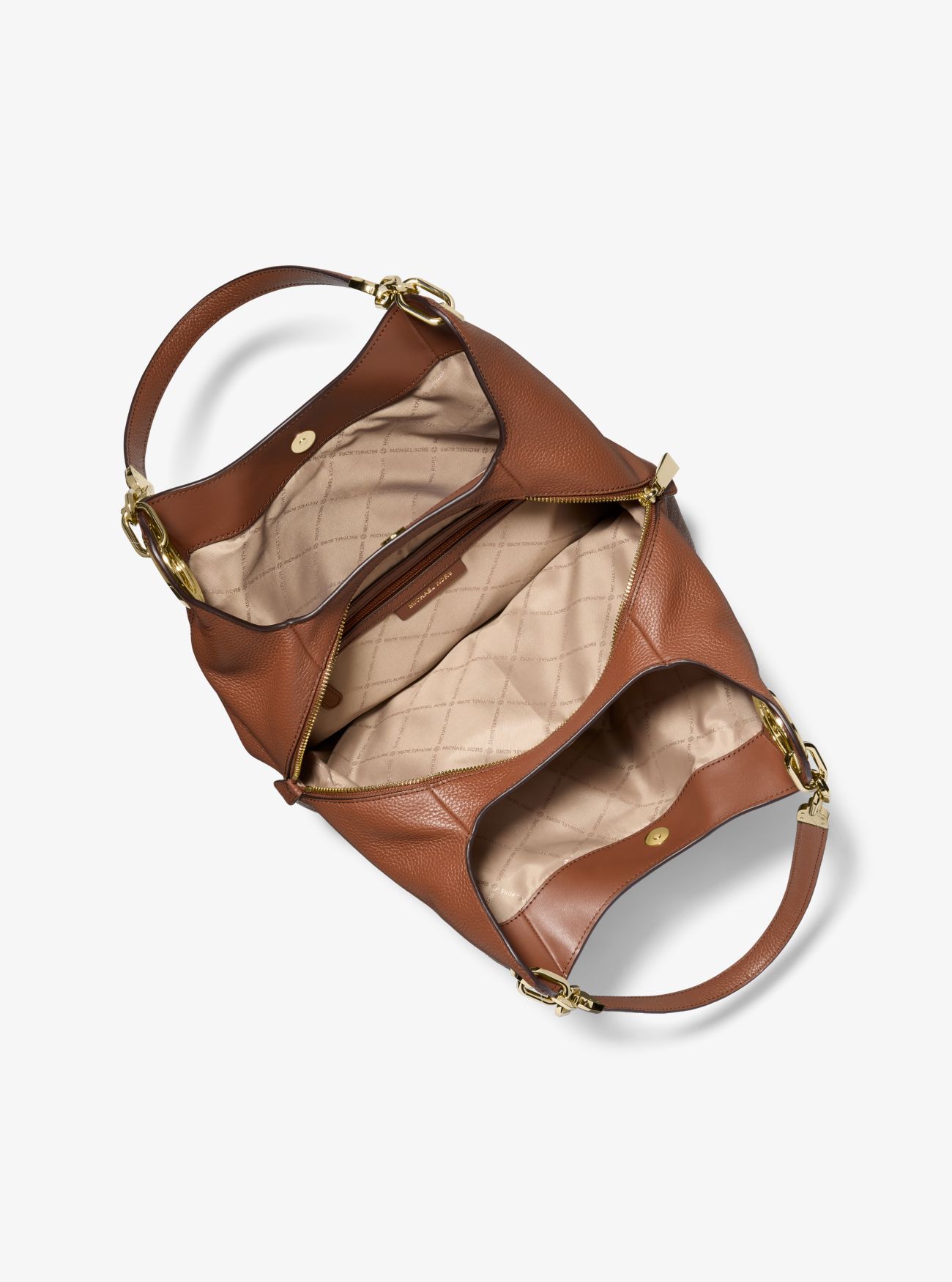 Inside Michael Kors handbag
Bag
100% gravel skin
Yellow tone hardware
Dimensions: 12.5"WX 13.5"HX 5"D
Handle with drop: 11"
Exterior details: Rear Zip pocket
Interior details: 2 side compartments, rear zip pocket, 2 rear slip pockets. Central zip pocket, 6 front slip pockets
Magnetic Lock / Zip Lock